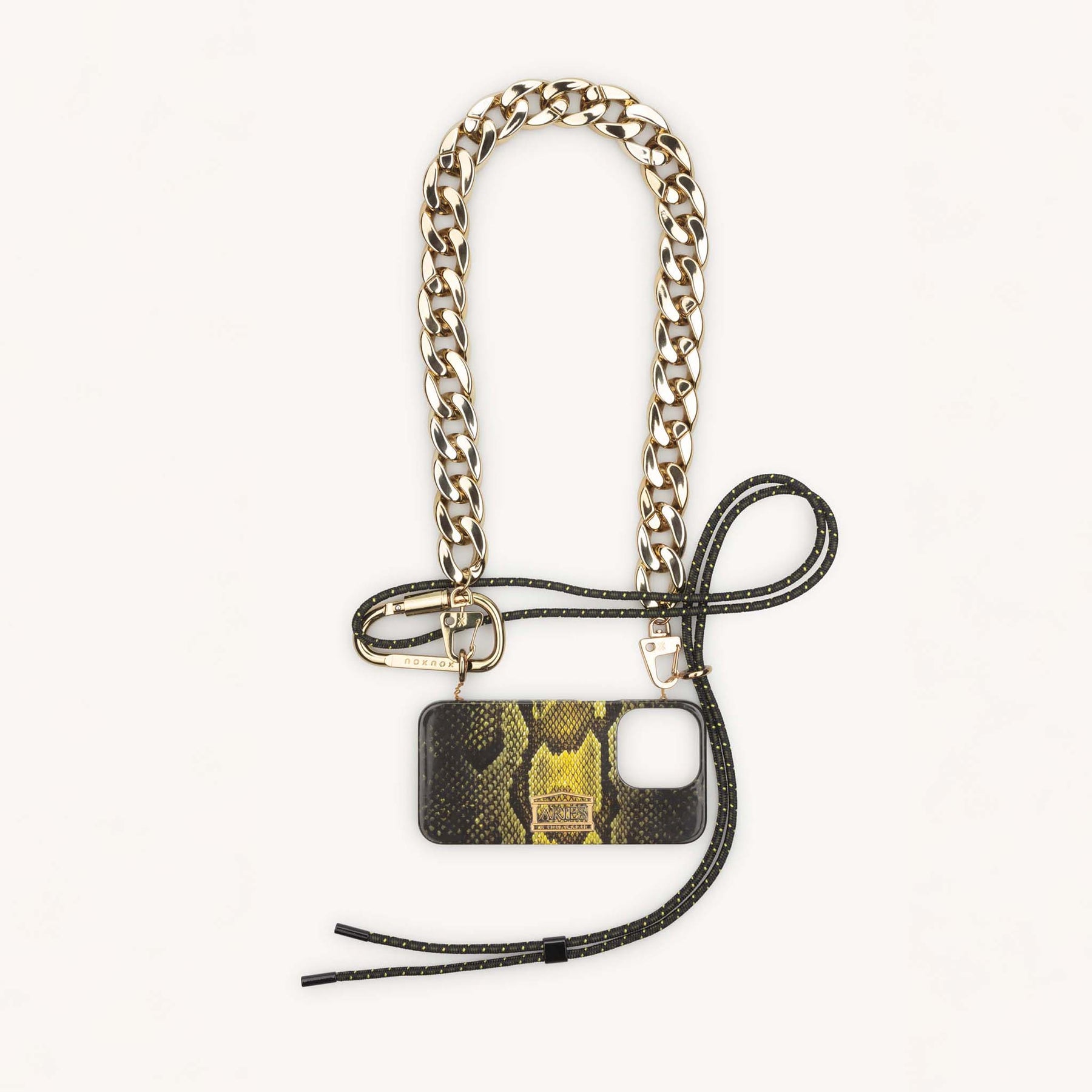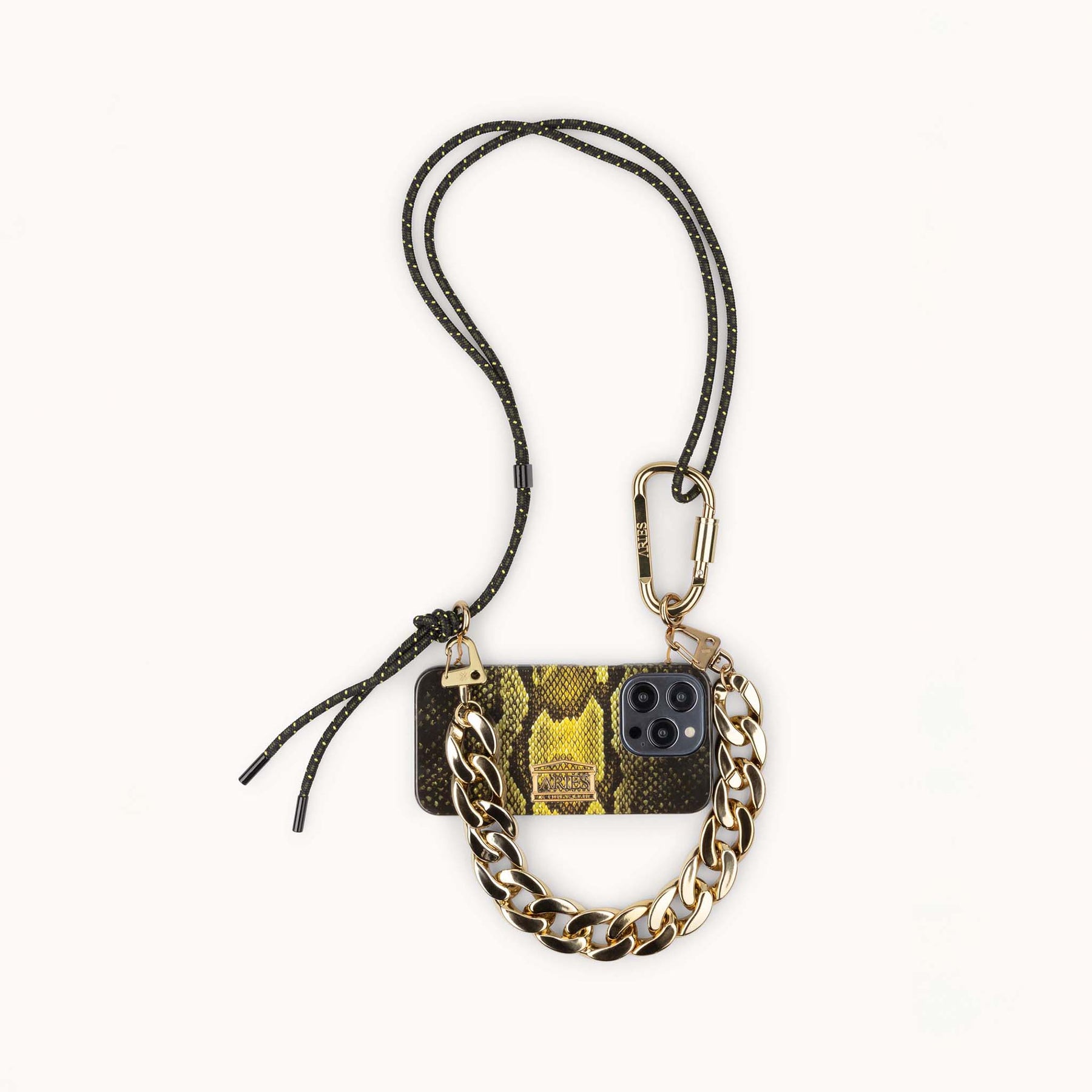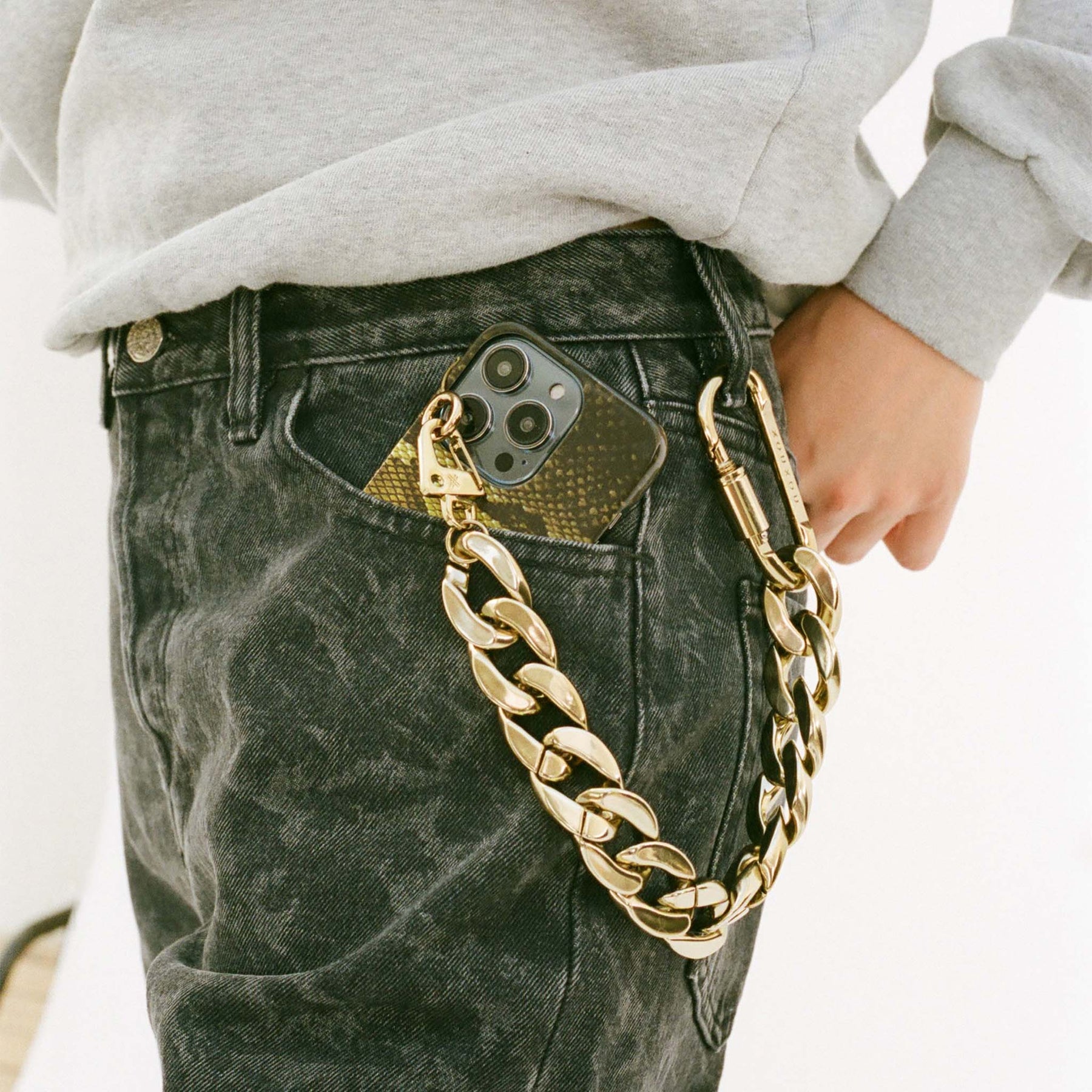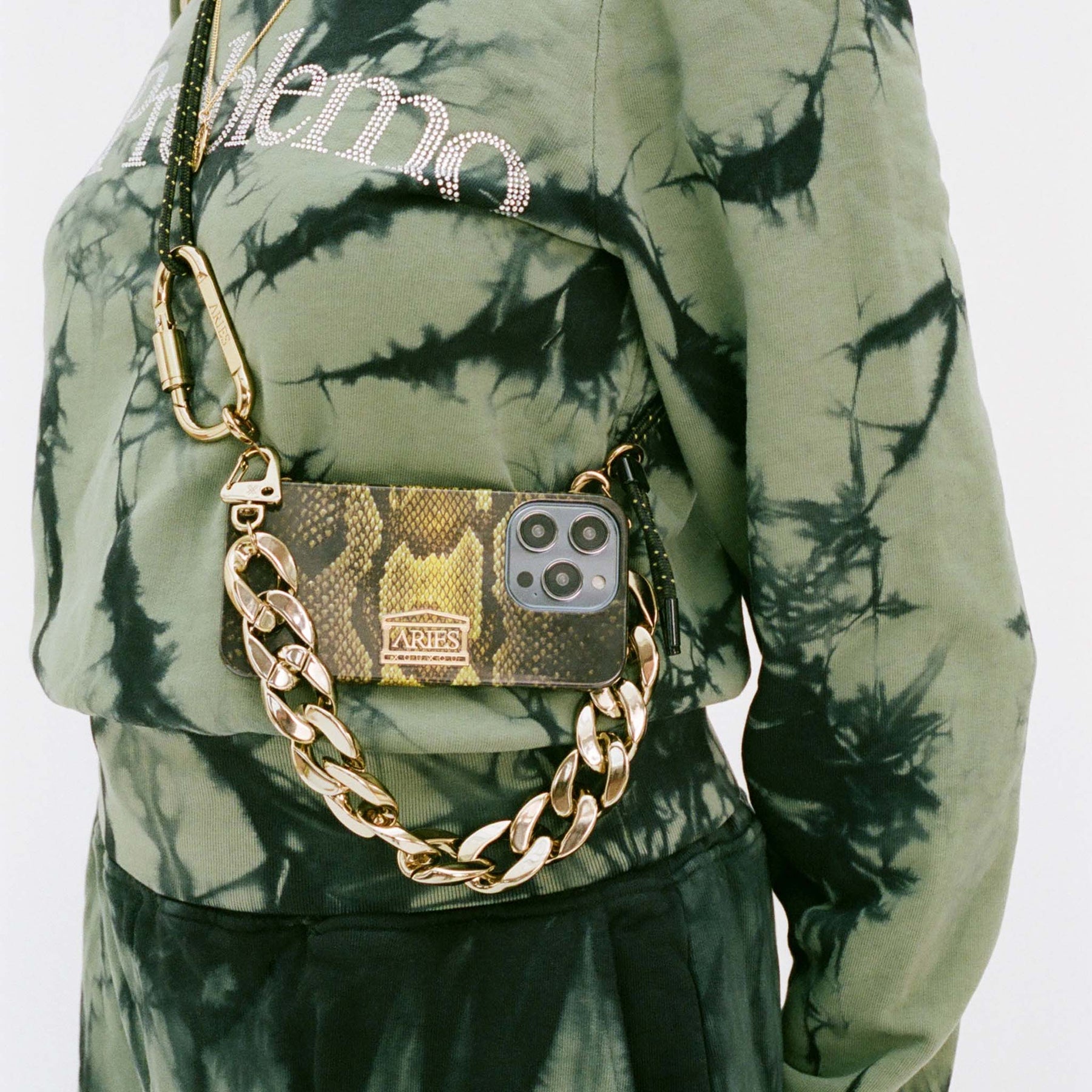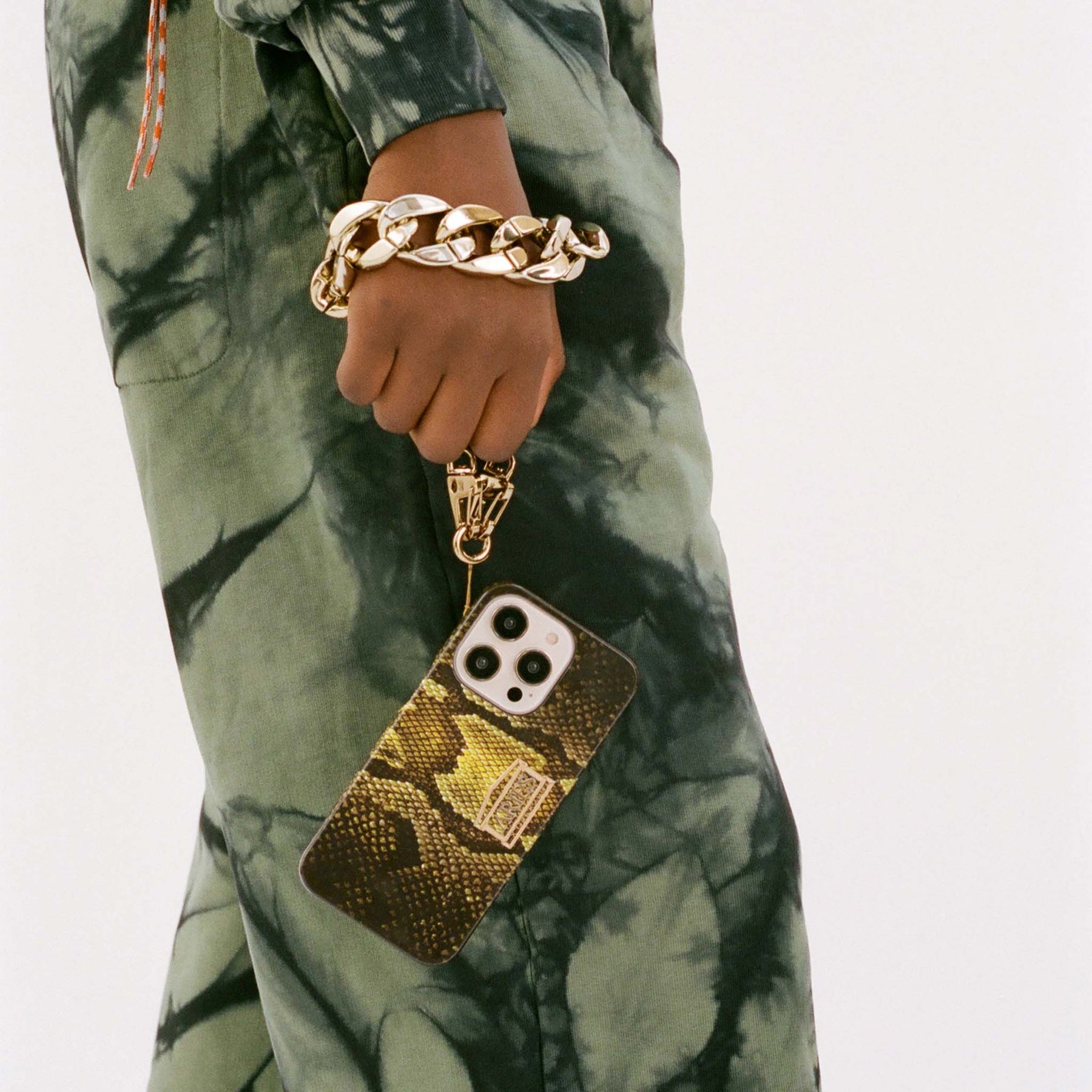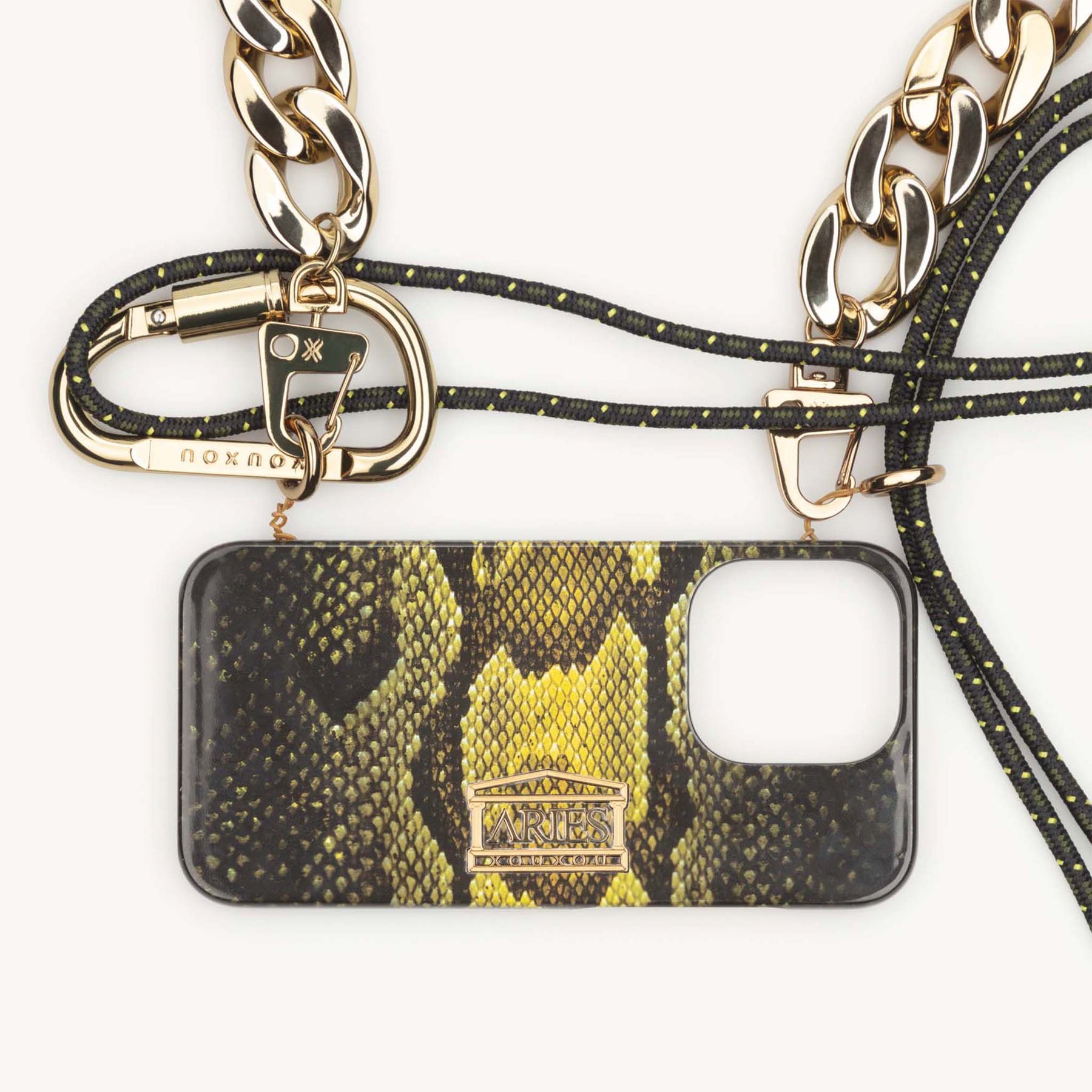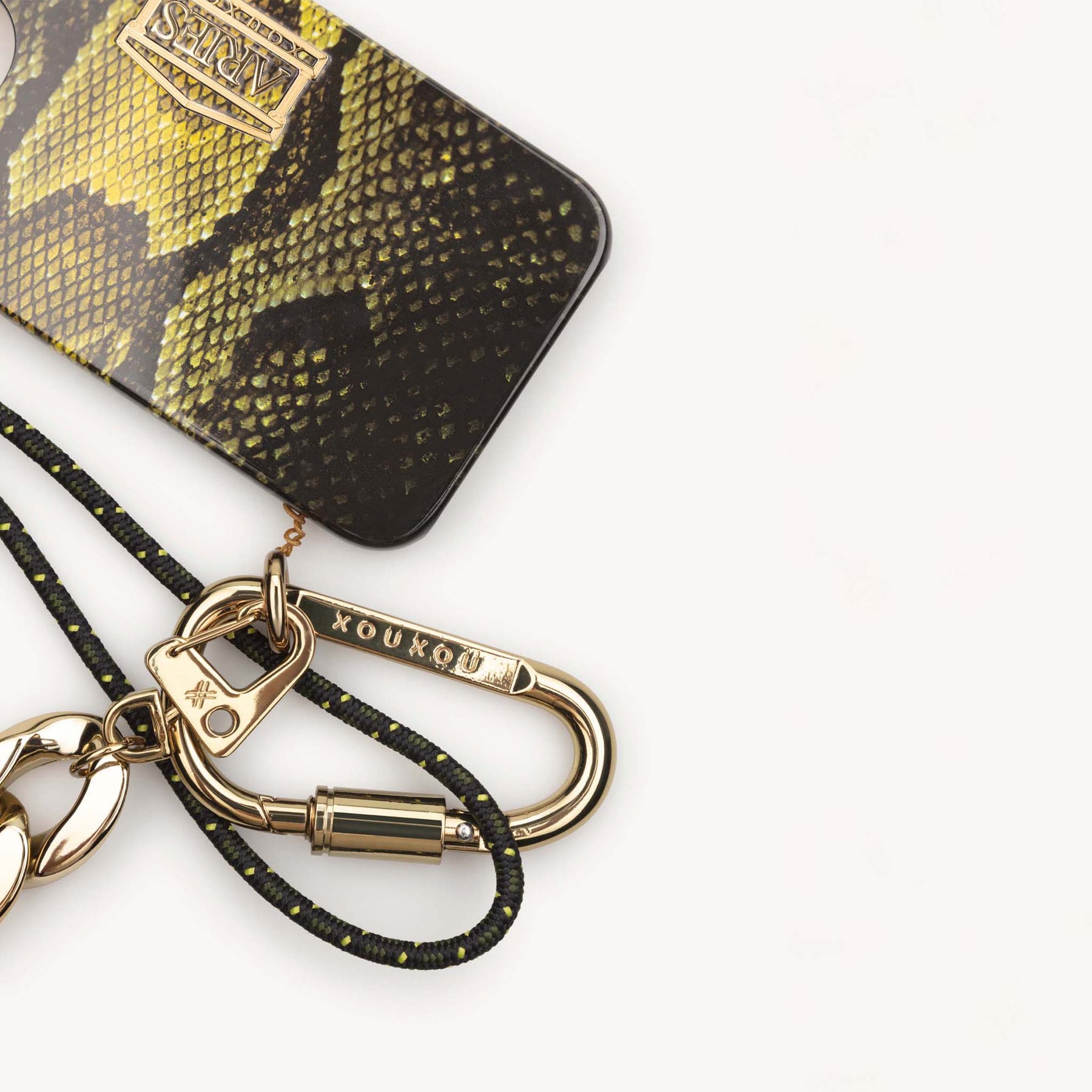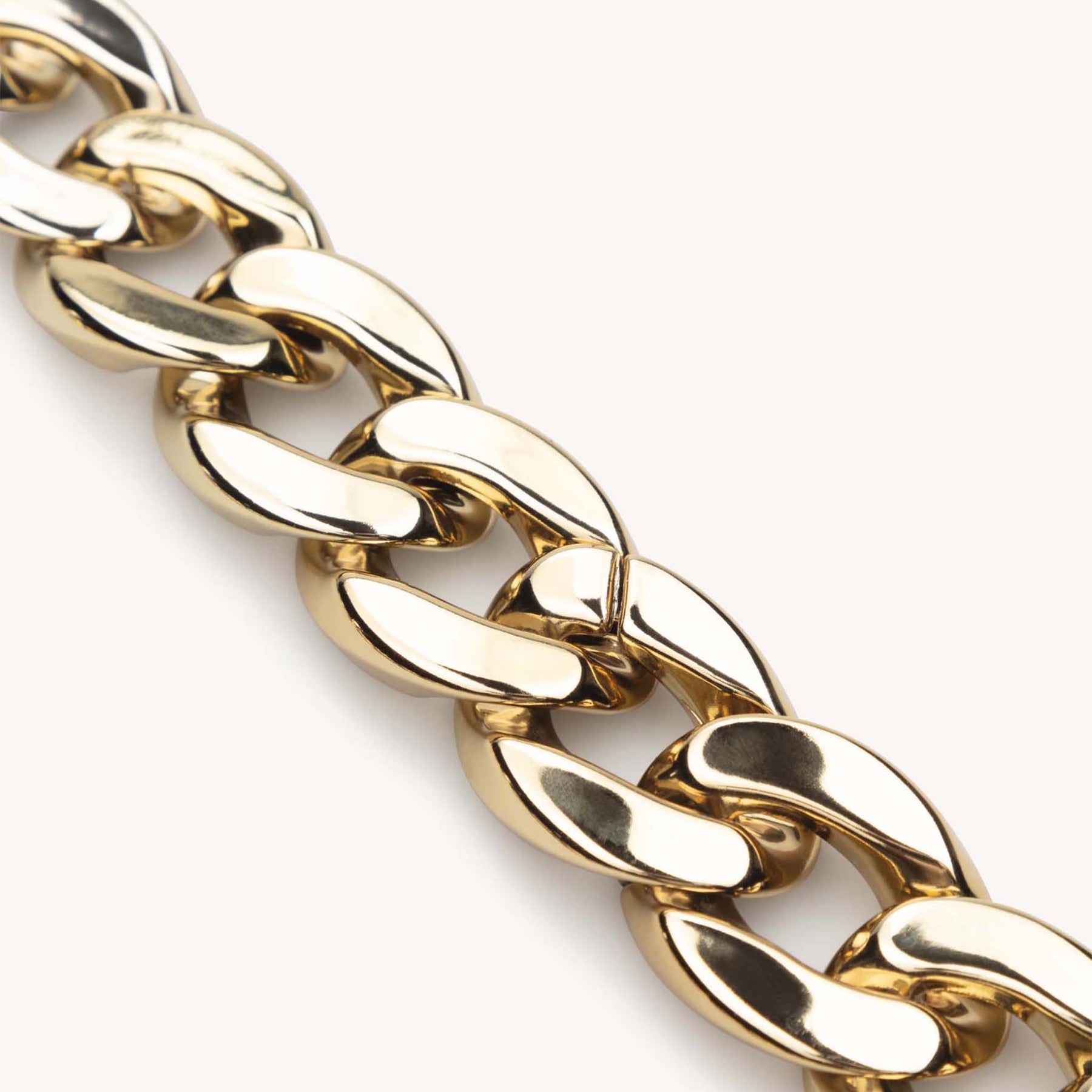 Aries x XOUXOU Phone Necklace
An iPhone case with an exotic green snake print, stamped with a 18K stainless steel gold co-branded Aries x XOUXOU insignia logo with detachable woven rope and paired with Aries oversized gold carabiner and chunky gold chain, allowing you to style your phone multiple ways as a pocket chain, necklace, bracelet or even as a bag for a night-out – keeping your hands free in the original XOUXOU spirit.
Dimensions:
Strap: 80cm x diameter 5mm
Chain: 60cm x 3cm
Materials:
Case: PC, Microfiber
Label: Stainless Steel 18K gold plated
Chain: Acrylic
Adapter: Acrylic, Polyester
Please note: We don't guarantee the integrity of your smartphone, so treat it with care. Scratches may occur from particles that can get inside the case, so we recommend cleaning your strap and case with a dry cotton cloth. We know that our products are loved by (small) children as well, but please be careful, as our product consists of small parts. Depending on the model or version, the illustrations may differ from the actual product.