Designed with your daily life in mind
With functional and forthright design, each XOUXOU crossbody bag is built to keep you fully-stocked and forever hands-free.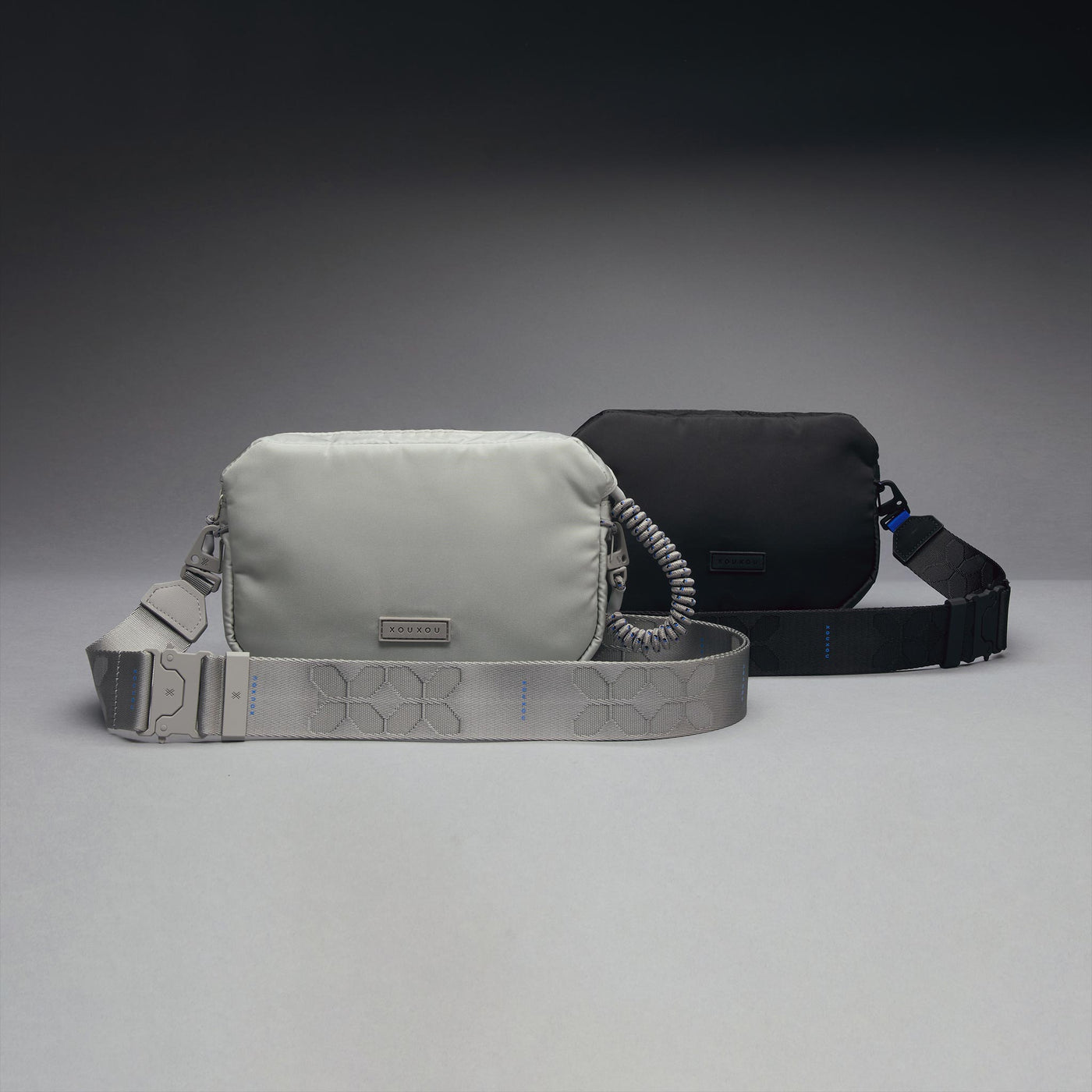 Crossbody Bags
The grey or black crossbody bag is equipped to carry you (and your valuables) wherever the day or night takes you.
Shoulder Bags
The ideal companion for those on the move. The compact Shoulder Bag is perfect for packing your daily essentials.
Pouches
Phone, cards, key, mask, go! Empty pockets never felt so good. The foldable magnetic pouch bag is your ultimate accomplice.
Bag Straps
Chop and change the length and colour of your straps. Switch up accessories like the Ultrawide Lanyard, Carabiner Rope, Spiral Rope or Silicone X to keep your pockets streamlined.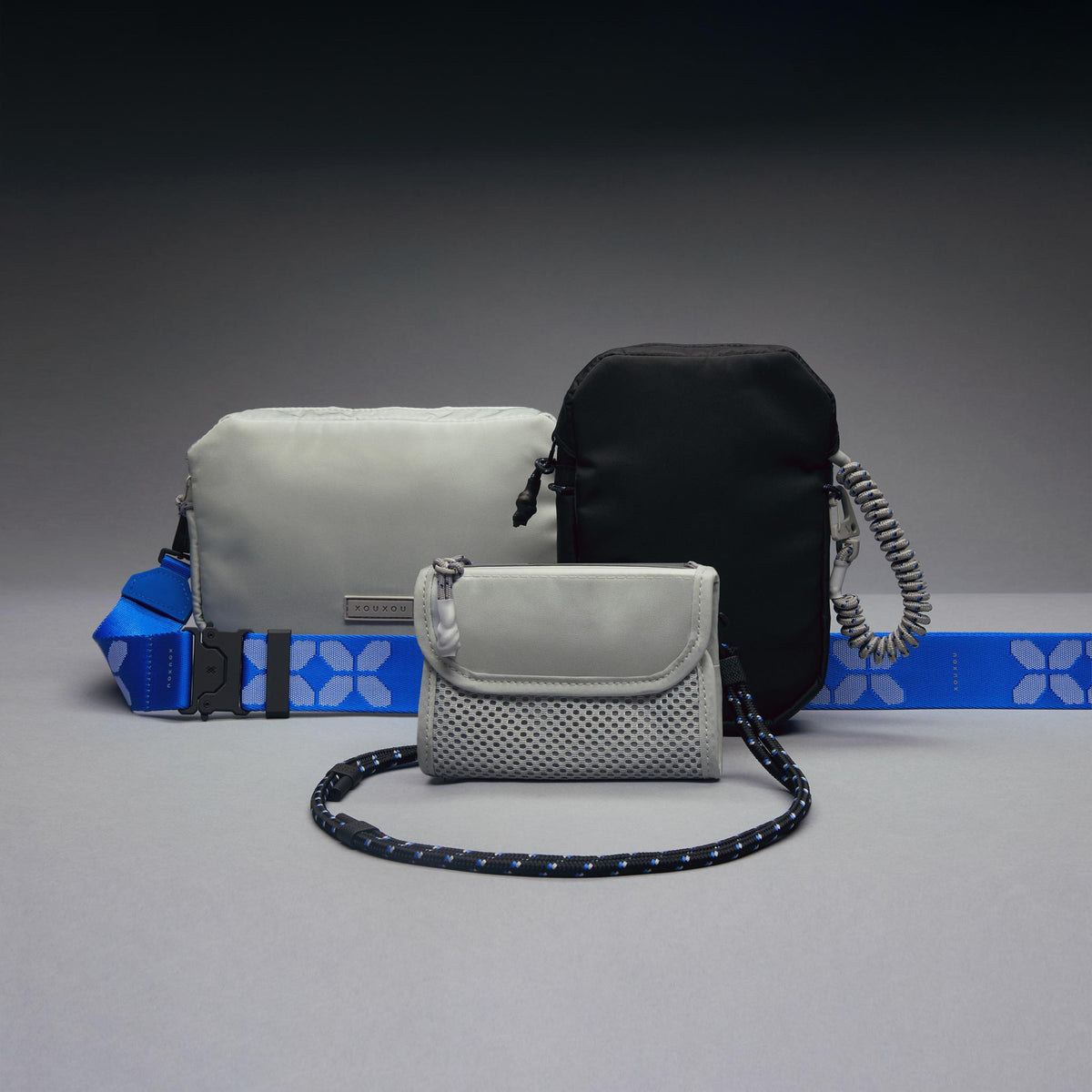 Essential for your day
Available in black and grey, our conveniently-sized crossbody bags are durable companions for all-day wear.
Stay organised
Keep it all together with multiple compartments: a central pocket with electric blue lining, a magnetic-fastening sleeve and reflective panel with elastic mesh pocket.
Wear it your way
Connect a modular Ultrawide Lanyard or Carabiner Rope and these multi-functional bags can be worn around the neck, across the body, over the shoulder or around the waist as a bum bag–it's up to you (and your outfit!)
Click to connect
Switch up accessories like our Spiral Rope or Silicone X to attach your phone or keys for easy access.